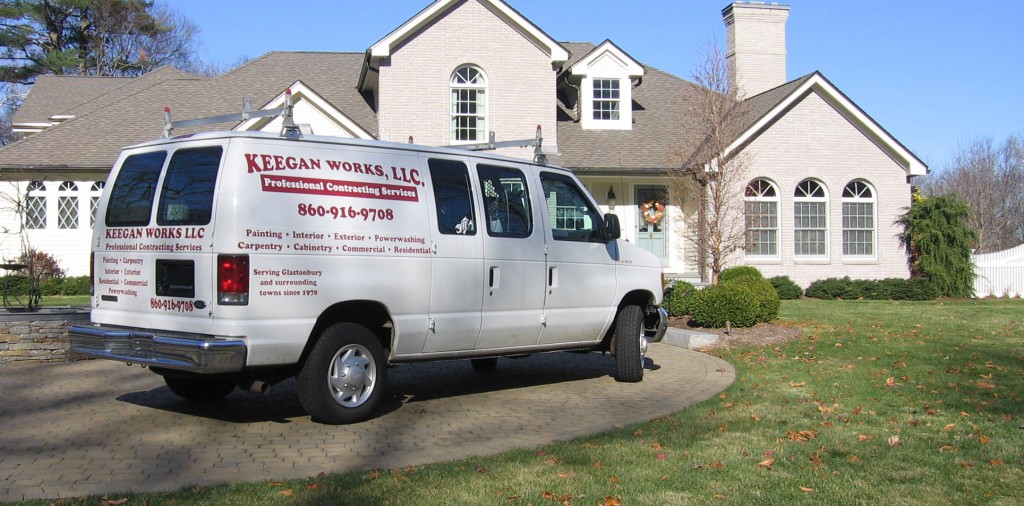 The Keegan family has a long and prideful history of providing exemplary contracting services since 1970. Anthony F. Keegan is the original founding member of the Keegan Painting company which serviced the Glastonbury and West Hartford areas for many years. The Keegan Painting company was well known for providing top quality professionals and their services to both residential and commercial projects. Anthony was the owner of the Keegan Painting Company from 1970 until 2004. Anthony's son Mark Keegan, a former employee and foreman took ownership of the Keegan Painting company and renamed the longstanding family company to Keegan Works LLC during the Summer of 2004. Mark, having extensive knowledge and experience in the construction environment, expanded the scope of projects offered by Keegan Works LLC which subsequently became a General Contracting company.
Current owner Mark Keegan takes great pride in developing long-lasting relationships with our many satisfied customers and demands the highest levels of customer respect, service and gratification. Mark and Anthony Keegan are natives of Glastonbury, CT and share a great fondness of the local community. Mark Keegan Graduated from Glastonbury High School in 1983 and spent several years after high school serving his country, in the US Army Military Police. While running and operating Keegan Works, Mark attended Manchester Community College, Trinity College and in 2014 was awarded a BA in Psychology from The University of saint Joseph in West Hartford, CT. Mark has utilized his education to become an excellent communicator and also to better understand his customers' needs and concerns.
We look forward to serving our customers and providing the highest quality of General Contracting services available.